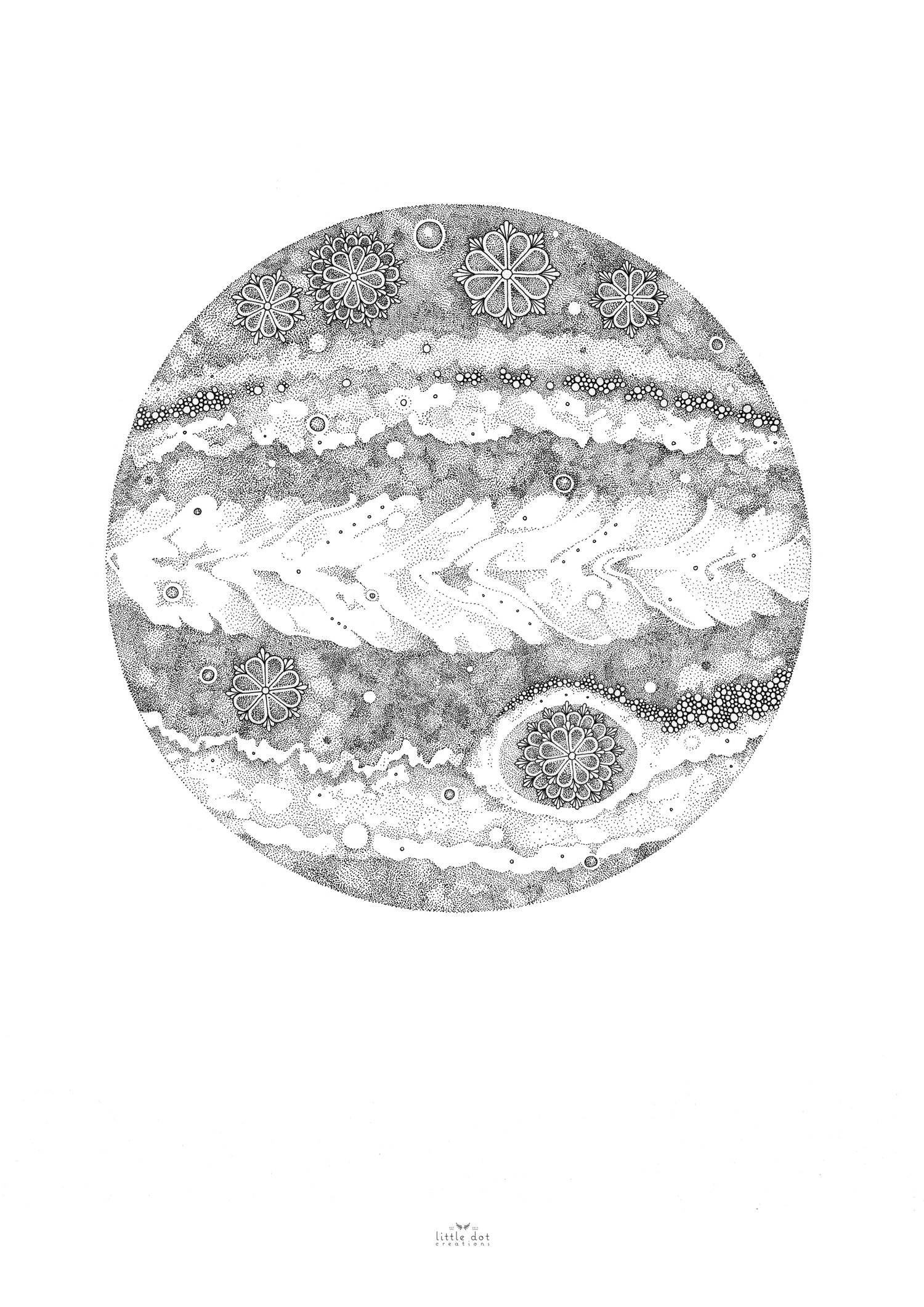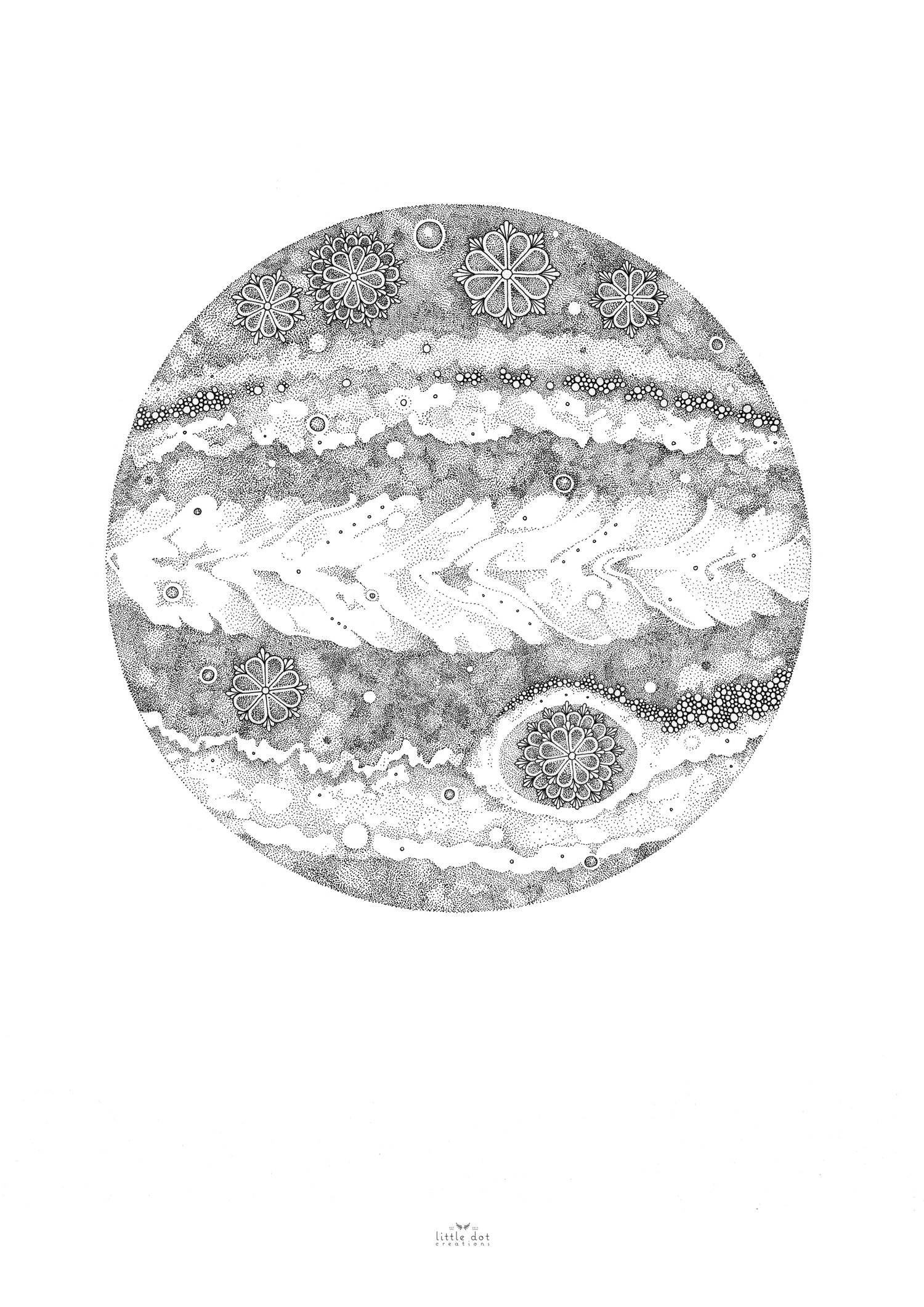 Jupiter
by Little Dot Creations
£15.00 - £250.00
P R I N T
Signed print of the hand drawn "Jupiter".
Available as an A3 or A4 poster print, just select which you would like from the drop down menu.
Each poster print comes backed with strong greyboard and wrapped in an individual cellophane bag.
O R I G I N A L
A R T W O R K
The original hand drawn artwork of Jupiter is also available. This was drawn using a 0.05 Staedtler pigment liner onto 220gsm paper.
This original artwork comes signed and sealed inside a cellophane bag, backed with strong greybeard to protect from damage.
Please contact me at hello@littledotcreations.co.uk if you would like the option for me to frame "Jupiter".