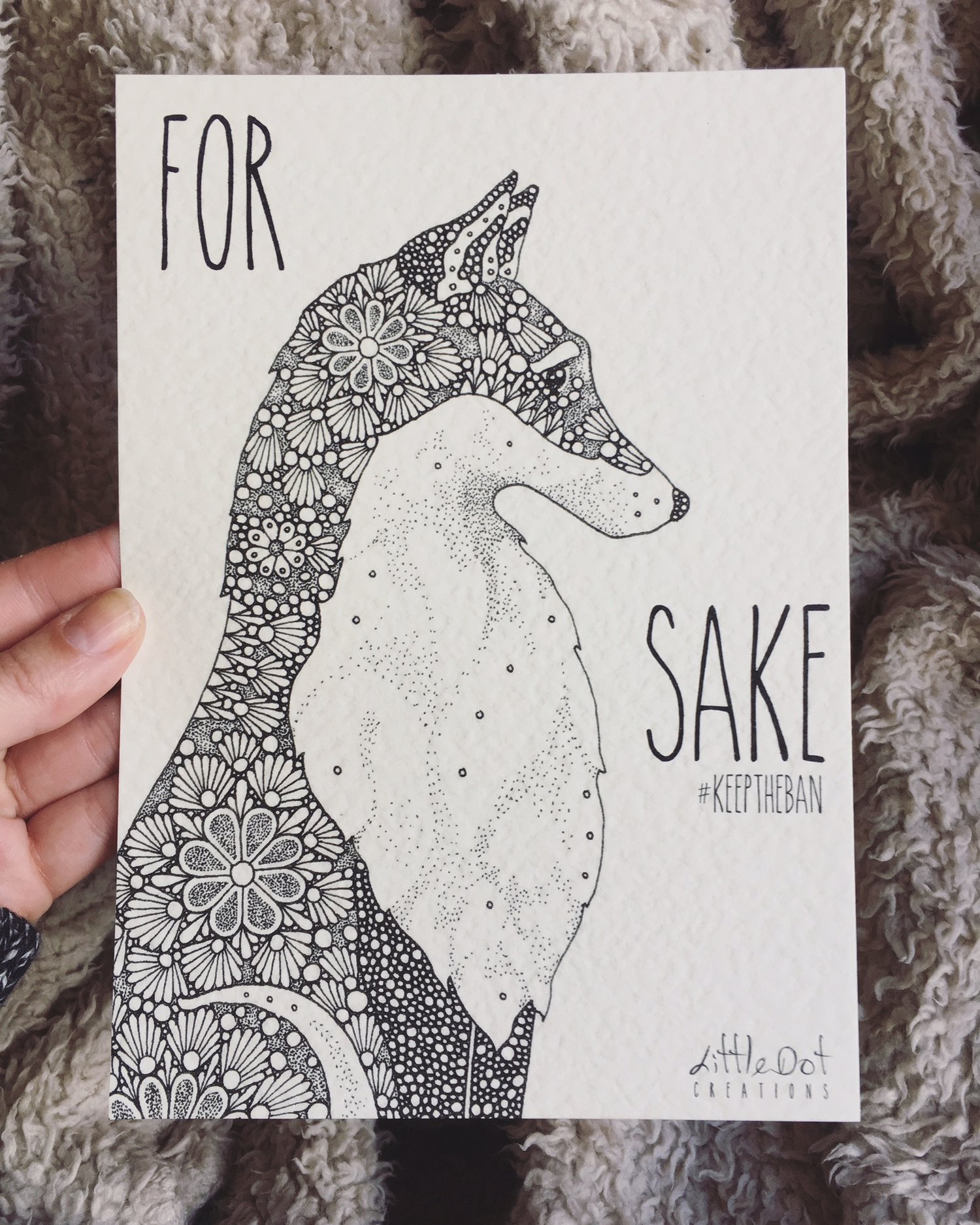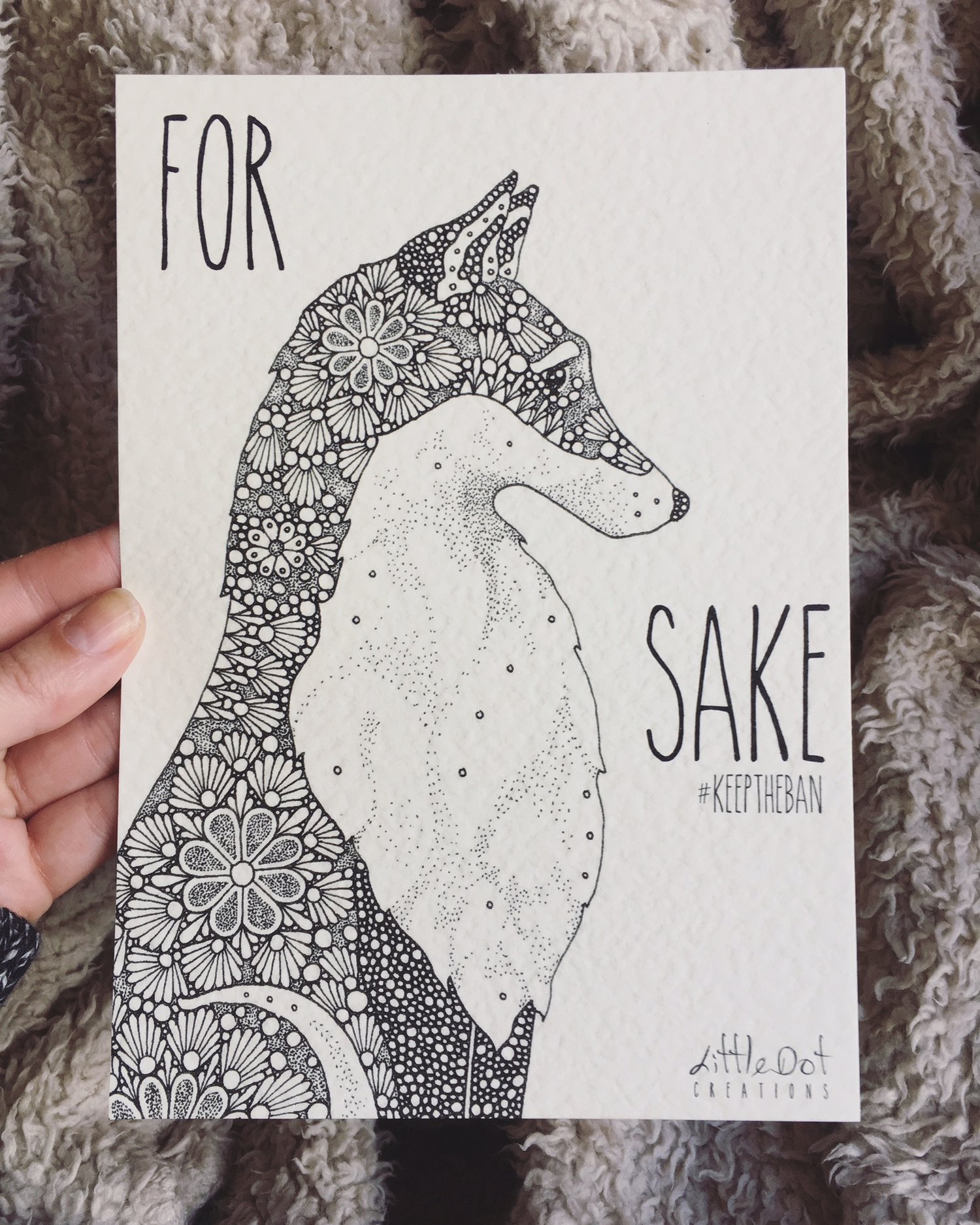 For Fox Sake!
£10.00
Printed onto beautifully textured thick 300gsm paper, this A5 "For Fox Sake!" print comes backed with greyboard and carefully wrapped in a cellophane bag.
Celebrate your love for Britain's foxes by purchasing this print and in doing so, you will also be supporting the National Fox Welfare Society. 50% of the profits of each sale will be donated to NFWS.
For more information about the wonderful work NFWS do for foxes, you can visit their website (http://www.nfws.org.uk/) or search for them on Facebook, Instagram and Twitter.
#keeptheban